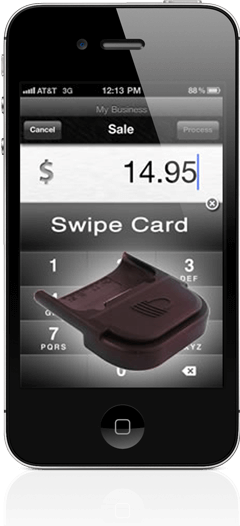 Credit Card Processing for iPhone & iPad
Start Now! Tell us your Name & Number Now For a Special Offer*:


Easy to Use
Enter the amount to charge, then Swipe a credit card using our iPhone credit card reader or hand key the credit card number and expiration date. Your customer can add a tip and sign the screen with their finger. You and the customer receive a beautiful email receipt of the transaction (including a map of where it took place!)
Read more
Anyone looking for a credit card terminal app should give this app some serious consideration.
~ TopTenREVIEWS.com
Tons of Features

PhoneTransact POS handles all common credit card operations and includes features that you might not expect: Signature and Tip Capture, Sounds, Color Charts, 3DES High Security Credit Card Reader support and more!
Full Feature List
It is very easy to use. I would highly recommend. Great app!
~ iTunes App Store Review
Do you need it? PhoneTransact POS is perfect for any small business on the go such as: